A dog was pulled from raging flood waters by the National Police of Colombia, and it all was captured on video.
Police officers in Colombia pluck a dog out of the Liboriana river and carried it to safety on Wednesday after it fell into the dangerous currents following heavy rain. Two police officers on patrol in Salgar spotted the animal flailing in the water.
The dog fell into water filled with mud, stones and other debris, according to the National Police of Colombia. The National Police spotted the dog, which they refer to as Prince, and were able to pull it from the water after the third attempt.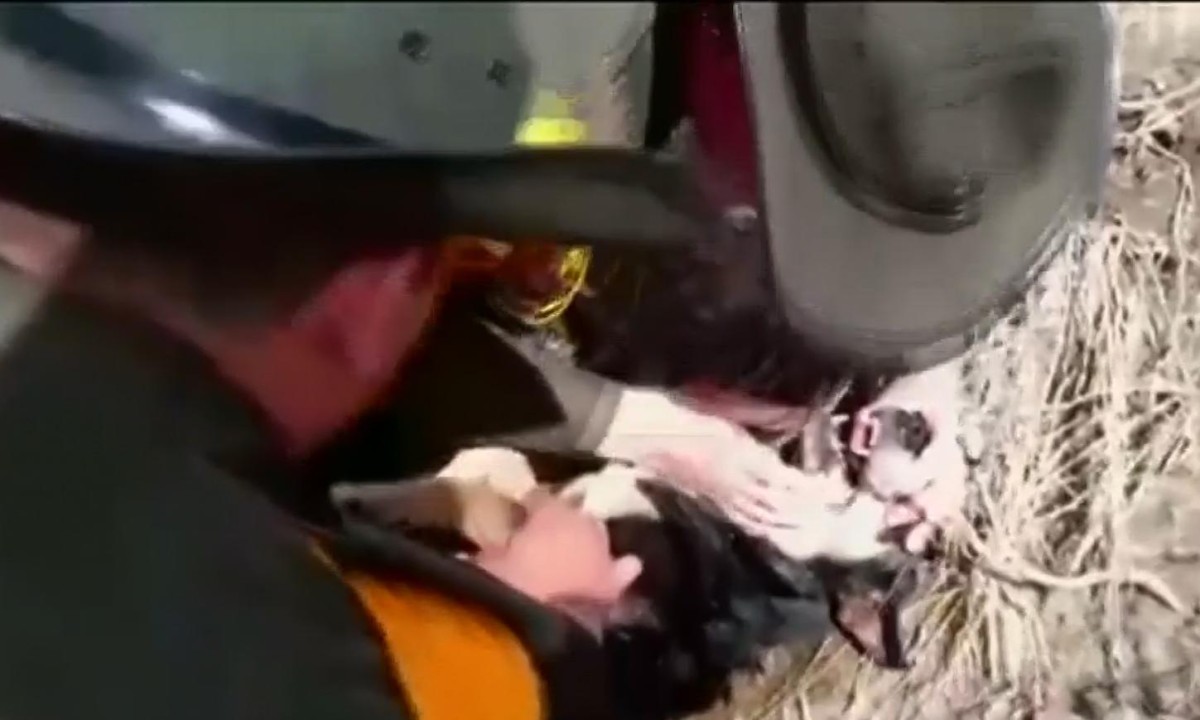 Image above: This lucky dog gets the breathe of life from the Colombian Police Force
Once Prince was pulled from the water, members of the National Police revived the dog, at one point giving it mouth-to-mouth resuscitation, and brought it to a safe place, events that also were captured on video. The dog suffered injuries but is expected to make a full recovery.
The National Police said that if Prince's owner can't be found, the dog will be welcomed by the leaders of the National Police.
More than 60 people lost their lives after the landslide in the worst disaster of its kind for a decade.
Contribution:
Theguardian
ABCnews
ODN